As your local water utility provider, we strive to keep you continually updated on all matters related to your water service. If you do not find the information you need, please contact our office and we will gladly assist you!
Notice
Due to increase numbers of Covid-19 cases the office will be closed until further notice in order to protect our customers and employees.
Attention Yancey Area
The Yancey Water Supply Corporation has made public wifi available to your community. You can access this service in the parking lot at their district office located at...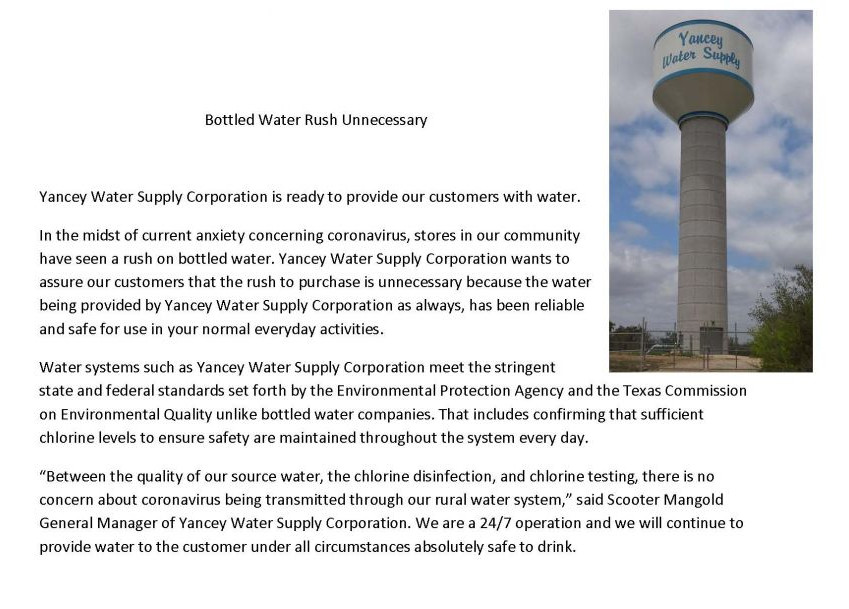 When you volunteer in the YWSC Round Up Program your monthly water bill will be rounded up to the next whole dollar or next ten whole dollar amount. These funds combined with contributions from...